About Us and Our Values
Our Contact Details
Telephone
01792 477316
Email
sales@plates4less.co.uk
Postal Address

VRM Swansea,

14 Langdon House,

Langdon Road,

Swansea

SA1 8QY


Unfortunately the premises is not open to visitors for documentation security purposes.
Plates4less is a trading name of VRM Swansea Ltd. Company registration number 5408322 . Vat registration no. 811243082. We are authorised by the FCA (Financial Conduct Authority FRN : 734204) to offer consumer finance. We are Data Protection registered with the Information Commissioners Office (ICO no. Z9704649). VRM Swansea Plates4less is a DVLA registered number plate supplier (supplier no: 3166).
Our normal opening hours
Monday to Friday
8:30
—
6:00
Saturday & Sunday
9:00
—
4:00
Bank Holidays
Closed
Our internet service is permanently open for business where you can search for your perfect registration mark, do your number plate research, send us your questions, enjoy substantial discounts, sell your numberplates for free and make purchases in the confident knowledge that we employ the highest levels of expertise and security.
About Us
Plates4less is a trading style of VRM Swansea Ltd. We have been established since 1997 and are located in Swansea, the UK centre for personal number plate transfers. We are officially registered with the Driver and Vehicle Licensing Agency (DVLA RNPS supplier no: 3166) to supply number plates for vehicles registered in the United Kingdom and Northern Ireland. We sell cherished registration marks owned by clients, previously unissued DVLA Personalised Registrations, previously unissued Northern Irish Private Numberplates and our own stock of private car number plates.
Our expertise comes from working on a daily basis with the DVLA (formerly known as the DVLC) and handling hundreds of sales and transfers each week. We also work with the DVLA to conduct Northern Irish number plate transfers.
Our Values and Code of Practise
We are committed to operating our business in accordance with ethical and good business practises. This includes but is not limited to, the avoidance of high pressure selling techniques and the non-exploitation of vulnerable or uninformed customers.
We are fully committed to supporting and upholding all relevant laws governing our trade including, but not limited to:
Sale of Goods
Distance Selling
Supply of Services
Unfair Contract terms
Data Protection
Our registration at the Information Commissioners office (ICO number Z9704649)
Trade Descriptions
Business names act
Office of Fair Trading Consumer Credit
Display of Vehicle License Plate regulations
British Codes of Advertising and Sales promotion
General Standards of Trading

We shall not act or trade in any way which brings our industry or the governing body, the DVLA, into disrepute and shall do our best to inform our customers of their full legal obligations relating to their business with us and the government, in advance of any business being agreed.

Our Terms and Conditions of business are available to read and print off. They have been written in fair terms and plain English and are accessible from other key areas of our website to be read and understood, before agreements have been entered into.

Where we are beholden to third parties for their co-operation in the completion of any contract or agreement this will always be explained and any necessary disclaimers will be present to be read, prior to entering any contract or agreement.

Customers will be given realistic timescales for the completion of sales and transfers and be kept up to date with progress of their transaction as and when, new information becomes available.

Advertising

Our advertising shall not be misleading or inaccurate nor shall it in any way misrepresent the registration mark being shown for sale and be as close as possible to the final legal representation of the font, spacing and style approved by the government under the law. We shall always strive to limit our advertising to marks which are genuinely available for sale and transferrable under the government cherished transfer scheme, refraining from making any exaggerated claims. Our prices will clearly show any additional fees which are payable in the final price and an itemised breakdown will always be provided of the constituent elements forming the price. Where there are limiting factors which may affect the supply, normal timescales or successful assignment (transfer) of a vehicle registration mark, then these will always be explained to the customer in advance of purchase.

Protecting Our Customers

We believe that integrity in dealing with customers is a prerequisite for a successful and sustained business relationship. We value our customers and the trust that they place in us. We will safeguard the information provided to us by our customers in accordance with all relevant laws and contractual commitments. We are honest about the products and services we provide and would never intentionally misrepresent these. We strive to cut costs without sacrificing the quality of our products or services so that we can pass the savings onto buyers and sellers alike. We will not charge you more if you call us to place your order or charge a premium rate for telephone advice.

Our systems are designed to ensure that our customers only buy registration marks which are suitable for them and their intended vehicle. For example please see our vehicle suitability checker. Whether a customer orders online or over the telephone we ask questions to determine the suitability of any given registration mark. We will always obtain our customers' requirements before making any recommendations so that only suitable marks are offered which meet the customer's legal vehicle requirements or timescales.

Availability of personal registration marks changes minute by minute.

Where a purchase or transfer cannot be completed through no fault of a buyer then a full refund shall always be given without unnecessary delay.

Under regulation 13 of the Consumer Protection (Distance Selling) regulations there are certain instances which remove the customer's right to cancel a contract and we will always inform any customer who this regulation affects, before they agree to enter into any contract or agreement with us.

That said, wherever possible we will do our best to allow cancellations where good reason can be given and where the government will allow us to similarly rescind any contracts concerning the same registration mark.

During the selling process we will collect full payment from the buyer for safe deposit with our bankers before releasing any documents to the DVLA and completing the transfer of the registration mark. Only when the DVLA has informed us that the transfer has been successful shall we release the funds to the seller, protecting both buyers and sellers at all times. We cannot normally disclose the identities of either Buyers or Sellers due to the strict provisions of the Data Protection Act but we must comply with any legal requests received from the Police, in order to help them uphold the law.

Complaints Handling procedure

Complaints can be made either over the telephone, by email or by letter using our contact details and opening times (above) to contact any member of our staff. All our staff are trained to help our customers and we will need to obtain all the facts of the case including the registration mark and the names of any members of staff you may have already spoken to.

The staff member will always try to answer any queries that you have immediately. However, if you are not satisfied and you would like to make a formal complaint, you will be asked to do so in writing where we will pass it on to the Office Manager for further investigation.

Target response times:

All complaints made on the telephone will be responded to immediately.
We shall endeavour to acknowledge and reply to all complaints made in writing within 24 hours of receiving them, Monday to Friday.
We aim to fully respond to all complaints including complex ones with 10 working days.
If you have not received a full response within 10 working days, we will ensure you are sent an update advising you of the progress made on your case and will continue to update you every 10 days until a full response is provided.

Our response to you will include:

The outcome of any internal investigation we have made;
The actions we have taken to remedy the source of your dissatisfaction and improve our service to you; and
Any compensation or refund we are offering you if appropriate

In the unlikely event that we fail to resolve your complaint to your full satisfaction then we will be happy to employ the services of an independent arbitrator or mediator to assist us.
If you're a Seller
How can we sell your registration mark for less and still give you the same return as other agents?
We are the only registration agent to show our sellers exactly how much will be charged to their buyer in the event of a sale, automatically doing so when they first put their registration mark for sale with us.
Prospective sellers can thus see the total published selling price and judge its level of competitiveness against similar marks for sale. This allows them to adjust the selling price to suit their needs without wondering what price they will later see published.
We are very proud of the fact that we work on smaller agents fees* than most other agents, getting registrations sold more quickly due to their lower total asking prices, whilst maintaining the seller's same return as they would through other agents.
(*Number plate Sellers do not pay any selling fees, our fees are always paid by the buyer)
If you're a Buyer
We believe it's very important that selling prices offer good value for money, so we keep our service charges as low as possible. This means that our prices are lower than elsewhere, which in turn means quicker sales and happier buyers- hence the name Plates4less!
I Palmer | Over a month old | Full Transfer |A*YTX

..... I would like to say how pleased I was that the whole process ran very smoothly.

Please find a photo attached that shows both of our vehicles marked with YTX plates. The Audi A8 had A8 YTX as it's plate when we acquired the vehicle, so it made sense to try and get a plate that matched it when we purchased an Audi A2. So with your help we now have two vehicles with matching number plates.
Thank you.
For all prospective clients
We are one of the few car registration agents in the United Kingdom and Northern Ireland to publish all our current administration fees up front, on our website. We know that our administration fees are lower than most, if not all, of our competitors- but you won't be able to tell this yourself. Other agents only want you to find out how high their fees are after you have bought something from them and are committed to using them again.
We believe in empowering you with all the information you need to make your own decisions.
Our website shows that we have gone to considerable lengths (and expense) to explain the rules, regulations, do's and don'ts of our industry to all potential clients. For example our vehicle suitability checker is the only tool of its type in the industry. We dispense free expert and impartial advice to all comers, with no obligations to buy or sell through us.
No cold calling - No junk mail- and definitely No spam! We only do business with customers who are looking for our products and services. They find us in a web search, from a national advert or are recommended by a friend or associate to use us.
We are Payment Card Industry DSS compliant- for your security and peace of mind
A recent survey of businesses in the UK revealed that only 12% are operating safe and secure practises to a internationally recognised security standard when it comes to handling your personal data and in particular your payment (Credit or debit) card data. Security breaches involving the theft of payment card data are costly and time consuming to rectify. Your identity may even be cloned without your knowledge. We take this very seriously and are accredited to the highest standards. We also do our best to ensure that all our business partners adopt the same high levels of data security for your safety.
We are members of the Federation for Small Businesses
The UK's leading Business Organisation

The Environment
We are committed to making continuous improvements in the management of our environmental impact as part of our goal of developing a sustainable business through the limitation of pollution and environmental waste, together with the increased use of environmentally friendly products and practises. We cross-shred and recycle all documents and paperwork after its useful life.
www.plates4less.co.uk is a carbon neutral website
Supporting Macmillan, Ty Hafan, The Seren Foundation, Marie Curie Cancer Care, Maggies, NSPCC, Wales Air Ambulance, Cancer Research UK, RNLI, Keep Wales Tidy and the British Heart Foundation.
We have chosen to support 11 charities who we feel do outstanding work for others who face serious life difficulties. We will donate a portion of the proceeds of selected sales to a fund which is transferred to these charities. Look out for these logos on our site.
Amount raised so far: £51,040.00

This charity provides a family hospice offering comfort, care and support for life-limited children and young people and is dedicated to improving the quality of life of their whole family.
http://www.tyhafan.org/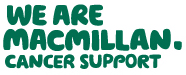 This charity provides free qualified nationwide support for those with family members struggling with cancer.
https://www.macmillan.org.uk/

This charity remembers the short life of Seren Louise Bevan (Seren is Welsh for Star) by contributing towards the fantastic work and support provided by the Neonatal Intensive Care Unit (NICU) at Singleton Hospital, Swansea.

Marie Curie Cancer Care provides free nurses and hospices for those suffering from cancer in the UK and Northern Ireland.
http://www.mariecurie.org.uk/

Maggie's provides free practical, emotional and social support to people with cancer and their family and friends.
https://www.maggiescentres.org/our-centres/maggies-swansea/

The NSPCC protects children across the UK with the vision of ending child cruelty.
http://www.nspcc.org.uk/

Wales Air Ambulance is an all Wales charity providing emergency air cover for those who face life-threatening illness or injuries.
http://www.walesairambulance.com

Cancer Research UK funds scientists, doctors and nurses to help beat cancer sooner and provides cancer information to the public.
http://www.cancerresearchuk.org/

The Royal National Lifeboat Institution saves lives at sea.
https://rnli.org/

Coronary heart disease is the UK's single biggest killer. The British Heart Foundation helps fund research into the causes of heart disease, medicines that help extend life for heart failure patients and technologies to keep hearts beating such as pacemakers and implants, to extend lives.
https://www.bhf.org.uk/

The charity working across Wales to protect the environment for now and for the future.
https://www.keepwalestidy.cymru/