Our Supported Charities
Amount raised so far: £156,296.00
We have chosen to support 12 charities that we feel do outstanding work for others facing serious life difficulties, donating a portion of the proceeds of selected sales to a fund, which is transferred directly to these charities. Look out for these logos on our site.

www.tyhafan.org
This charity provides a family hospice, offering comfort, care, and support for life-limited children and young people.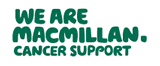 www.macmillan.org.uk
This charity provides free, qualified, nationwide support for those with family members struggling with cancer.

www.mariecurie.org.uk
Marie Curie Cancer Care provides free nurses and hospices for those suffering from cancer in the UK and Northern Ireland.

www.maggies.org/our-centres/maggies-swansea/
Maggie's provides free practical, emotional, and social support to people with cancer, as well as their family and friends.

www.nspcc.org.uk
The National Society for the Prevention of Cruelty to Children protects children across the UK, with the vision of ending child cruelty.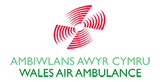 www.walesairambulance.com
Wales Air Ambulance is an all Wales charity providing emergency air cover for those who face life-threatening illness or injuries.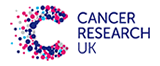 www.cancerresearchuk.org
Cancer Research UK funds scientists, doctors, and nurses to help beat cancer sooner.

www.rnli.org
The Royal National Lifeboat Institution saves lives at sea.

www.bhf.org.uk
Coronary heart disease is the UK's single biggest killer. The British Heart Foundation helps fund research into the causes of heart disease, medicines that help extend life for heart failure patients and technologies to keep hearts beating such as pacemakers and implants, to extend lives.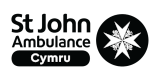 www.sjacymru.org.uk
For 100 years, St John Ambulance Cymru has been at the heart of Welsh communities, committed to providing a lifeline to the people of Wales. Solely funded by donations and aiming to have a first aider in every home in Wales by teaching people in the workplace, community and schools.

www.alzheimers.org.uk
Alzheimer's Society is the only UK charity that campaigns for change, funds research to find a cure and supports people living with dementia today.

wwww.prostatecanceruk.org
1 in 8 men will be diagnosed with prostate cancer in their lifetime. We want a future where lives are not limited by prostate cancer. We unite the brightest minds and the most passionate and caring people to help men live long and live well. We provide funding for research as well as awareness, information and specialist nurses to support men and their families.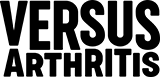 www.versusarthritis.org
Versus Arthritis is here to ensure that no-one faces the pain, fatigue, and isolation of arthritis. 10 million people live with arthritis every day in the UK. That's 1 in 6 of us, left to cope in agony - isolated and alone, waiting years for a diagnosis and surgery - unable to move, work or look after loved ones.
Versus Arthritis is here to provide vital support and information; fund pioneering research and campaign on issues that matter most to people with arthritis.
Arthritis and MSK conditions such as back pain can affect any of us at any age. Please support us so that our families, friends, and colleagues don't have to face the pain alone – and we can all hope for a future free from arthritis.