Use our advanced search tools and expertly written guides to help find your perfect Private Number Plates.
Remember, If you'd like us to do the searching for you or answer any question more fully, then give us a call on 01792 477 316.
Why choose Plates4Less?
Industry leading search technology
Our unique system generates all of the number plates searches possible based on your input and then checks our huge database of over 28 million records for matches. The system does all the work so that you don't have to. We've even prepared optimised searches for popular names and words so you can find the best matches quickly. If you still haven't found a plate you like, our expert team can find you a match!
DVLA Liason
We can save you the hassle of any complicated paperwork and phone calls to the DVLA. We can even work directly with your car dealership enabling you to relax and get on with the more important things in life. We'll ensure your transfer documentation is correctly completed and submitted first time. Being located in Swansea, we will hand deliver your documents to the DVLA headquarters for you, ensuring that your transfer is completed swiftly and safely.
Value for money
We are based in Swansea, the centre of United Kingdom number plates registration transfers and pass on the savings we make from being here directly to you. Our low number plate prices represent the best value for money available and reflect the level of work you wish us to undertake for you. We believe it's very important that selling prices offer good value for money, so we keep our service charges as low as possible. We dispense free expert and impartial advice to all comers, with no obligations to buy or sell through us.
Peace of mind
"Your communication has been really good and everything was fully and clearly explained to me regarding the whole process. The transfer has been completed in a fairly speedy manner and within the timescales you indicated. All in all I am very pleased with your service which has made it a hassle free experience for me. Many thanks and should the occasion arise I would be very happy to use your services again and I would be more than happy to recommend you to other people." John
Finance Available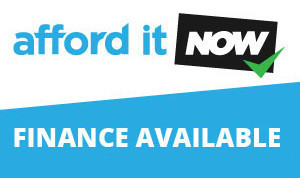 Secure Payment
66 Future Release
66
MU66 LES
GO66 LES
BO66 LES
CH66 SES
CH66 CKY
FR66DOM
Bargain Number Plates
The Cover Plate Hotlist
Simply Amazing Value - the Perfect Way to hide the age of your vehicle - from only £130 (inclusive of government fees).
These distinctive "cover plates" can be transferred to any age of vehicle. Prices shown include vat and government transfer fees.
Find and buy index
Search and browse pre-owned plates
Popular searches - Click these links to search for and buy your perfect plate
What people are saying about Plates4less