Lots of great reasons to order your new number plates right now!
You'll need new number plates to match your new registration mark so why not order them from us? Premium quality number plates delivered to your door- saving you time and money. We have all popular sizes and options including vehicle-specific rear plates and national flag emblems. Our top-quality number plates are 100% legal and at least £10 cheaper per pair (incl. delivery and fixers) than most high street retailers, so you can order with confidence.
• Premium Quality 100% Legal
• Free Delivery & Fast Dispatch
• Latest 4D Customisations
• Free Fitting Kit & 3 Year Guarantee
• We Save You Time and Money
• Free Charity Donation
4D Standout Plate Gallery
Images shown are for illustrative purposes only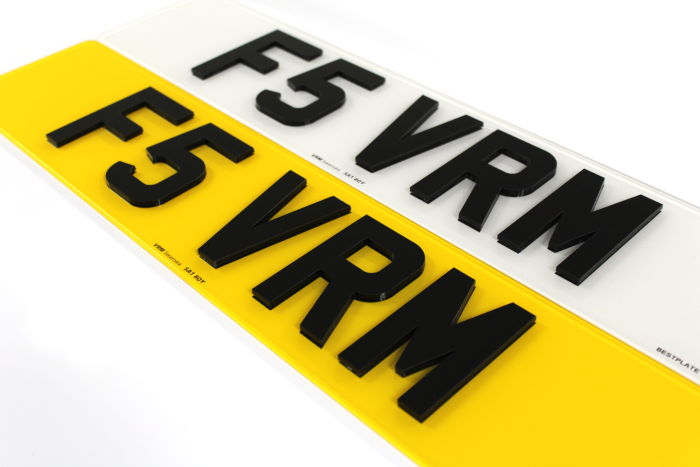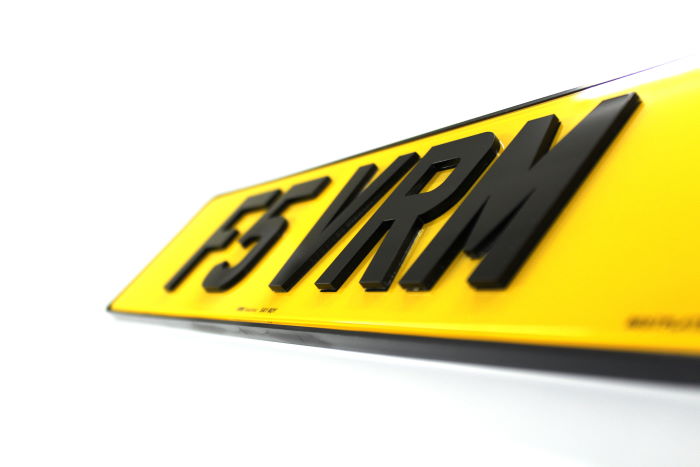 Click here to read more about 4D stand out plates...
Free Number Plates Fixing Pads and instructions are included
Our number plates come with everything you need to be fitted directly to your vehicle. We include Professional-Grade 6mm fixing pads and alco wipes that can be used to attach your new number plates quickly and easily.
Less ID required if you order now from us
Every number plate supplier, by law must see and record proof of identity and address, but as you've ordered your registration mark through us, it's easier! You don't need to show us any extra proofs that other suppliers must see.
Free Charity Donation with every purchase
We make a Charity Donation every time a set of number plates is ordered. So far, thanks to our customers we have been able to donate over £70,000 to good causes !
4D - Standout Number Plates
4D Standout plates are number plates which go through an additional hand-build process to have black, laser-cut, acrylic digits professionally bonded to them. These digits rise, or standout, from the plate for a more attractive and personalised look.
The raised laser-cut digits are high gloss black, sharply cut, and professionally bonded, designed to take the appearance of your vehicle to the 'next-level', so to speak.