Number plates for you! What our customers think
Page 34





M GODDARD | Over a month old | Full Transfer | G** MAG
Just like to offer my thanks and appreciation to all at plates4less for their help in making the purchase of my new private number plate a very speedy and extremely easy process. Plate looks great on the car!! Very many thanks! M Goddard





J Mason | Over a month old | Full Transfer | X?? CLM
I just wanted to thank you very much for the pain and stress free process of buying this number plate Everything went smoothly with out problems and the number is now on our very surprised and happy sons car for his 18th Birthday Thank you once again J Mason x





JAMIE BROOKS | Over a month old | Done-For-You Transfer | YO**JDB
Paul I would just like to personally thank you for being so helpful!





B Jones | Over a month old | Full Transfer | M?? BPJ
Dear Plates4less.... Thank you for providing such an excellent professional service throughout the purchase of my husband's personalised number plates. I was absolutely delighted to have the paperwork and new plates through without one week of ordering them which arrived on time for his birthday. For speed and efficiency and great customer support I will definitely recommend your site to others. Kind Regards B Jones





Peter H | Over a month old | Full Transfer | J??UNE
Hi I received my cheque for the sale of plate J??UNE today. Thank you for taking all the strain out of the selling process by your professional action on my behalf. I was not looking forward to the process but it was so easy I wished that I had done it earlier. Many Thanks you satisfied customer Peter H??????





Paul | Over a month old | Full Transfer | PJZ****
Morning,just wanted to say Thank You for all your help,the purchase i made from yourselves went very smoothly and quickly,the person who i bought plate for was very pleased,will definetely reccomend you,thanks again Paul





Mr B Melville | Over a month old | Full Transfer | ?BMM
Hello Just wanted to say thank you very much for speedy delivery and smooth processing of my order. It's very rare nowadays to find a company who's service actually lives upto the picture painted by their website, but you have surpassed my expectations. Before placing my order I requested a call from you to go through the process in a bit more detail. The call came the following morning and everything was explained fully. Once my order was placed, the speed of processing was fantastic. I paid the extra to have you handle the transfer and make the plates for me and it was worth every penny. The plates are now on my car, look great and I'm amazed at how easy the whole process was. Best regards, Mr Melville.





M & J Carlton | Over a month old | Full Transfer | LE53URE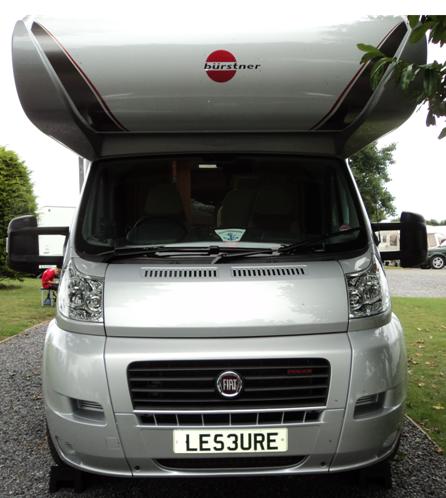 Please find attached pictures of our new number plate which we have now put on our vehicle. We thought it was quite fitting for our new motorhome which we purchased earlier on in the year as it reads LEISURE we have had many comments on various campsites that we have visited throughout the last few months and various smiles while cruising down the motorways.

The website was very easy to use,gave a step by step guidance which was a simple and very informative process.We would definitely use the website again when purchasing another cherished number plate. Many thanks





James | Over a month old | Full Transfer | J??? DRA
To all the Staff, My new tax disc arrived today for my new plates......the whole process is now complete. Many thanks for the Customer Care and professional service that plates4less have provided. Total efficiency from start to finish. James





Colin | Over a month old | Full Transfer | ??? MHN
Hi Just want to say big thank you for the fantastic, professional service that plates4less provide. My wife and I recently purchased ??? MHN for a superb price and the whole process was handled extremely efficiently. I'm spreading the word. Best regards, Colin.





Geoff | Over a month old | DIY Transfer | LW??LES
Dear Jenni, Thank you for your help today with buying the registration plate LW??LES a present for my wife, you were so helpful and a credit to your company.






Lucy | Over a month old | Full Transfer | ?? LLF
... You are an excellent company to deal with and I will always recommend you.





J Fillery | Over a month old | Full Transfer | L???UNE
I am happy to say I have received all the relevant paperwork from DVLA and have now had my plates fitted and I am delighted. I would like to extend a huge thankyou for the way I have been dealt with from the very beginning, ordering the plates up to and including finally receiving the documentation, I have felt like I am in very good hands and never had one moment of doubt that I was dealing with a professional company which gave me a lot of confidence. When I decided I did not want to deal direct with DVLA after I had ordered my plates , I thought I would have to explain everything and it would be a long process to request you to do it after I had placed the order, however, one telephone call and you took over the responsibility, done! Thank you so much to everybody at Plates4less I am one very happy customer!





J CARRUTHERS | Over a month old | Full Transfer | **04SJC
Hi Just want to say that Emma from your sales team was of superb help to me. I had wanted to buy plates for my daughters 21st birthday & Emma helped secure the plates we needed & kept me informed all the way. Big load off my mind!! Thanks to Emma great service. Best regards





Mr Jones | Over a month old | Full Transfer | MJ****
Thanks very much. I'm very impressed with your service and will certainly recommend it to friends and colleagues. Kind regards Mick





P Fenton | Over a month old | Full Transfer | MANY
Many thanks for successfully transferring no less than 67 registrations to our fleet with no hiccups!!! Your aftersales staff were very organised and helped out a lot with this mammoth task- we are very happy and are planning some group photos of our fleet and staff- we'll make sure we send you some shots when they are done. All the best P Fenton MD





Dan | Over a month old | Full Transfer | **02DEC
Hi Just a quick email to thankyou for a great service. I will definatley recommend you to friends. It was such a stress free thing to do and was worth every penny. Thanks again





Derek ? | Over a month old | Full Transfer | DD**DEZ
Hi there. My brother Derek ?? has asked me to send you a message to thank you for the speed in which you dealt with his numberplates!He would recommend you to our friends and family.





Mr Stephen C???? | Over a month old | Full Transfer | ??BEX
Dear Sarah, I just wanted to say a big thank you to you all for the most efficient way that you dealt with the purchase and transfer of this number plate. I have been so impressed with your attention to detail, and the personal attention you have given me. You have listened to my needs, and responded to them, and I would certainly use your company again and recommend you to anyone wishing to purchase a personal number plate. Thank you again for such great service. Stephen ??





P Newton | Over a month old | Full Transfer | J*PGN
Hi to all @plates4less Thanks for the wonderful service you provided me with throughout the recent full transfer of J? PGN. It all went extremely well, Plates look the real dogs doodah's on the car, I'll recommend your services to friends. Thanks&Regards